Some extracts
THE CHINA FACTOR IN VIETNAMESE POLITICS
Benoît de Tréglodé
The Chinese issue is at the heart of Vietnamese domestic and foreign policy. Vietnam has always had an emotional relationship with China, even before the economic and strategic dimensions of the bilateral relationship dominated. With China, Vietnam is dealing with a complicated and constrained historical relationship. Even regarding the current tensions in the South China Sea, the SRV has to maintain a policy of balance; the Vietnamese do not have the opportunity of choosing between Beijing and Washington.
CHINA'S NAVAL POWER AND THE CHANGING ASIA PACIFIC EQUILIBRIUM
Yves-Heng Lim
Over the last two decades, Chinese naval forces have undergone a rapid modernization, which has turned the PLA Navy into a modern, powerful force in the Western Pacific. This rise of China's naval power fundamentally alters the balance of power in the region, as Peking acquires the means to impose its dominance over the near seas, creating a sense of vulnerability among regional players and fueling the risk of a possible naval arms race.
TOWARDS GROWING MILITARY CYBER DEVELOPMENTS IN THE ASIA-PACIFIC REGION
Candice Tran Dai
There is currently an ongoing global trend to leverage cyber capabilities as a force multiplier for physical military forces and as a build-up against cyber threats and cyber insecurity. The Asia-Pacific region is no exception to this growing trend, and this article looks specifically at military cyber developments in the Asia-Pacific Region. The first section gives an overview of the evolution of the policy and strategy of several countries in the region, laying out the foundations for a deeper involvement of the military in cyberspace. The second section replaces this current trend within the regional security context of the region and argues that the lack of acknowledged cyber norms may be challenging as the countries in the region do not have a common framework for how, why, and when to use proactive – if not offensive – military cyber capability.
ASEAN AND SECURITY ISSUES: DESTABILISING FOR THE ANALYSIS, STABILISING FOR THE SOUTH-EAST ASIANS
Eric Frécon
Although ASEAN is turning 50, the Association has not experienced any middle-life crisis. The feeling is that it is only now getting to a mature age. Indeed, commentators enjoy criticising the weak achievements – and the key impediments – regarding the way ASEAN deals with both traditional (mainly in South China Sea) and non-traditional security (mainly the Rohingyas crisis and the Islamist terrorism). However, in the long term, there will be a path to optimism, due to the specificities of regional cooperation. To appreciate this very slow tendency, it takes a larger perspective, a diversity of sources, and to understand the historical and pragmatic point(s) of view of the member States, especially regarding China.
ACCESS THE PDF FILE: 
Asia Trends Special Edition - 2017.PDF...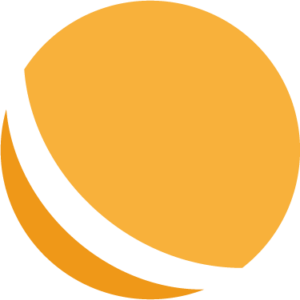 THIS IS MEMBER-ONLY CONTENT.
To view or download more of this content please subscribe.
If you are already a member please login.