Some extracts
SIGNALS, SYMBOLS AND SALES: RECENT TRENDS IN U.S. POLICY TOWARDS TAIWAN
Maeve Whelan-Wuest
Following an abrupt start to the relationship between the two states after then U.S. President-elect Donald Trump took an unprecedented phone call from Taiwan's President Tsai Ing-wen, U.S. policy towardsTaiwan has progressed through three primary mechanisms: diplomatic measures, defense reassurances and legislative messaging. This paper examines how U.S.-Taiwan relations have developed under the Trump administration through these avenues, and the opportunities and challenges that face Taipei and Washington in the immediate future.
AN UNLIKELY BROMANCE: TRUMP, DUTERTE AND THE FUTURE OF PHILIPPINE-U.S. ALLIANCE
Richard Javad Heydarian
The paper provides an overview of the Philippine-U.S. relations by focusing on three key areas. First, it examines the continuities and changes in the rhetoric of Rodrigo Duterte's administration towards Washington since the election of President Donald Trump. Second, it identifies areas of cooperation as well as broader expectations in the Philippine-U.S. relations due to the personal rapport between the two controversial leaders; it evaluates whether there have been any significant improvements in bilateral defense cooperation and, by extension, in Duterte's relations with China, which have undergone rapid transformation over the past two years. The paper aims to provide an informed foundation for prognostications on the trajectory of one of the key bilateral relations in Southeast Asia.
A STRONG BUT AMBIGUOUS PARTNERSHIP: INDIA-U.S.TIES UNDER TRUMP
Sumit Kumar
Since the last decade of the 20th century, the relationship between India and the United States has transformed radically, with the two countries having an intense bilateral engagement in a wide range of areas including defense, security, economy, science and technology, nuclear development, education and others. The coming of Donald Trump to power in January 2017 and Trump's high- resounding appreciation of India and its people further generated hopes about the continuity of the upward movement in the bilateral ties between New Delhi and Washington. With the completion of the first year of Trump's administration, it is very timely to examine the contours of India-U.S. ties, which will in turn help gauge the future prospects of the strategic partnership between the two sides under the incumbent U.S. administration.
ASSESSING THE RELIABILITY OF ABE AND TRUMP'S RELATIONSHIP IN LIGHT OF PAST EFFORTS AND FUTURE UNCERTAINTIES
Kawashima Shin
Since the beginning of the Trump Administration, the U.S. President and Japanese Prime Minister Shinzo Abe displayed their good relations on numerous occasions. While alleviating Japanese fears regarding the Japan-U.S. alliance, Trump's break with a number of his predecessors' foreign policies serves as a reminder that this good relationship should not be taken for granted. Diplomatic divergences and domestic uncertainties continue to cloud the future of the relationship.
ACCESS THE PDF FILE: 
Asia Trends #3 - Spring 2018.PDF
...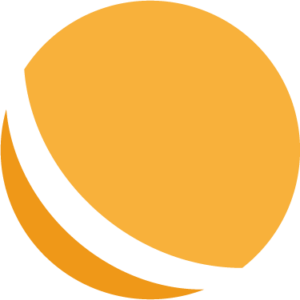 THIS IS MEMBER-ONLY CONTENT.
To view or download more of this content please subscribe.
If you are already a member please login.