Some extracts
CHINA CONFRONTS "AMERICA FIRST": RECENT DEVELOPMENTS AND LIKELY SCENARIOS
Giulio Pugliese
In 2018, the erratic Trump administration has more consistently pushed for an "America First" agenda abroad with a particular emphasis on China and Northeast Asia. The US and China are embroiled in a game of economic chicken that is likely to protract past the US mid-term elections. If US-China economic tensions were to deepen, Japan and the European Union may even count on a US rethink of its unilateralist stances.
FORGING AHEAD WITH A MULTILATERAL JAPAN
Agathe L'Homme
Japan's multilateral trade policy, spearheaded by its Prime Minister Shinzo Abe, faces serious headwinds under DonaldTrump's US presidency. It is not only put at risk by Trump's aggressive approach to reducing his country's trade deficit with Japan, but also by the US president's all- out attack on the existing global trade order. Despite giving in partially to Trump's pressure to redefine trade ties on a bilateral basis, by agreeing in September to start some trade talks on goods, Mr. Abe appears set to preserve most of his country's current trade strategy by making only limited concessions to the US. Meanwhile, Japan will seek to take over the mantle of free trade and shape the global rules of the 21st century.
INDONESIA-CHINA "PRAGMATIC BILATERALISM" IN A CHANGING GLOBAL TRADE ENVIRONMENT
Margot de Groot Van Embden, in collaboration with Kimberley Le Pape
Since President Joko Widodo came to power in Indonesia in 2014, the bilateral rapprochement between China and Indonesia - already initiated under the previous government - experienced a substantial acceleration. The prospect of new investment opportunities from China, especially under Xi Jinping's 21st Century Maritime Silk Road, has led the Indonesian government to display more pragmatism towards strengthening its economic ties with Beijing, despite growing concern about China's geostrategic ambitions in Southeast Asia. But while Indonesian diplomacy has been paying attention in maintaining a "dynamic equilibrium" in its relations with major powers, increasing instability in the world trading system, as well as the economic disengagement of the United States in the region, could jeopardize this equilibrium and thereby, Jakarta's diplomatic maneuverability.
BUSINESS AS USUAL ? CHINA-DPRK ECONOMIC TIES BACK ON TRACK AMID EASING TENSION IN NORTHEAST ASIA
Théo Clément
In the framework of the spectacular easing of DPRK-US diplomatic tensions and the current round of negotiations on North Korean denuclearization, the issue of the implementation of UN economic sanctions against the DPRK has become critical. Recently, due to both economic and diplomatic concerns, China seems to have dramatically loosened its already contrasted implementation of economic measures against North Korea. Indeed, if the DPRK -with or without nukes- is able to actively expand its ties with other Northeast Asian countries, it is quite likely that China is trying to get closer to Pyongyang by repairing its damaged political and economic ties, aiming at maintaining stability in its immediate periphery.
ACCESS THE PDF FILE: 
Asia Trends #4 - Autumn 2018.PDF
...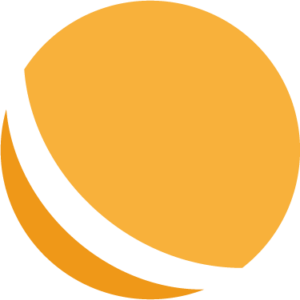 THIS IS MEMBER-ONLY CONTENT.
To view or download more of this content please subscribe.
If you are already a member please login.