Some extracts
[FR] LES CHAEBOLS DOMINENT LA R&D
Jean-Raphaël Chaponnière
La Corée est, avec Israël, le pays qui investit le plus dans la R&D, et les quatre plus grands chaebols assurent les trois quarts de la R&D du secteur privé. Cette mobilisation et cette concentration sont une force et une source d'inquiétude pour la Corée confrontée à la montée en puissance de la Chine. Qu'arriverait-il en cas de difficulté d'un champion national ? Pour quelle raison le doublement de l'effort de recherche des dix dernières années ne s'accompagne-t-il pas d'une forte hausse de la productivité du travail ?
INNOVATION POLICIES IN NORTH KOREA AND THEIR IMPACT ON THE SANCTIONS REGIME
Théo Clément
Although North Korean is often constructed as a developing country and thus rarely as a scientific power, scientific literacy, education and innovative policy constitute one pillar of the DPRK's economic development strategy since the end of the Korean War. This paper sheds some lights on some of the most recent North Korean scientific development initiatives and we see how Pyongyang tries to use its often understated innovative capacity to overcome economic sanctions and international pressure.
[FR] L'INNOVATION, PRIORITÉ DE L'INDUSTRIE CHINOISE DE DÉFENSE : ÉTAT DES LIEUX ET ENJEUX À VENIR
Éric-Vincent Grillon et Camille Liffran
Les performances impressionnantes enregistrées par l'industrie de défense chinoise ne font aujourd'hui nul doute. La base industrielle et technologique de défense (BITD) chinoise s'est en effet progressivement développée à partir des années 1990 pour former un écosystème désormais complexe et mature, caractérisé par une intégration relativement approfondie du complexe militaro-civil. L'innovation, placée au cœur de cet écosystème, doit jouer un rôle moteur pour servir les ambitions chinoises, et en particulier l'objectif fixé à 2050 et affirmé par Xi Jinping lors du 19e Congrès du Parti communiste de 2017 de se doter d'une « armée de classe mondiale » en mesure de rattraper le niveau de celle des États-Unis et équipée de matériel chinois. La Chine mise tout particulièrement sur l'approfondissement de l'intégration du complexe militaro-civil dans les secteurs des hautes technologies de défense et en particulier dans le domaine de l'intelligence artificielle, enjeu hautement stratégique dans la compétition avec les grandes puissances militaro-industrielles.
[FR] LA STRATÉGIE D'INNOVATION CHINOISE DANS LE DOMAINE SPATIAL : LES LANCEMENTS SPATIAUX CHINOIS À LA CONQUÊTE DU MARCHÉ
Lucie Sénéchal Perrouault et Camille Liffran
Avec l'échec au lancement du lanceur OS-M1 le 27 mars dernier, la société OneSpace ne sera pas la première entreprise commerciale chinoise à atteindre l'orbite. Cet échec suit celui de la société Landspace le 27 octobre 2018. Ces tentatives, qui s'ajoutent à des tests suborbitaux et technologiques fructueux, mettent en lumière le dynamisme du très jeune secteur des lancements privés chinois. L'essor de ce secteur, qui s'est développé en Chine à partir de 2014-2015, a été permis par un assouplissement réglementaire s'inscrivant au cœur de deux stratégies prioritaires de l'innovation nationale : intégration civilo-militaire d'une part, encouragement et encadrement étatique des entreprises et des capitaux privés d'autre part. Elle s'insère aussi dans l'environnement international du New Space et du marché des micro satellites.
ACCESS THE PDF FILE: 
Asia Trends #5 - Spring 2019.PDF
...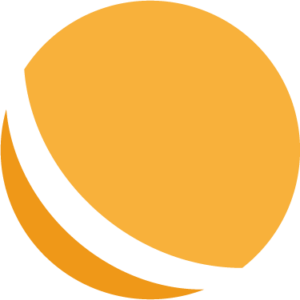 THIS IS MEMBER-ONLY CONTENT.
To view or download more of this content please subscribe.
If you are already a member please login.